I am here for you, the people. Never have I waited on an elected seat to be a voice for the people. Regardless of cultural beliefs or political point of views. I have worked with Republicans, Democrats and Independents on local and Federal Levels. I will be taking with me to Olympia, the 3 L's; Listen, Learn and Lead. Having the understanding that we have to work together and preserve our democracy. It has been an honor for me to serve across this world from Africa to Gaza Strip and beyond, as an Ambassador For Peace and Social Justice. I have over 40 years of experience working effectively across the aisle with elected officials. We Washingtonians have to recognize the world is watching us, we have set examples by embracing new beginnings. I will make sure that the voters in Eastern Washington know that their next Governor is working for them. It has always been necessary and compulsory for me to help the voiceless. Supplementary to giving a voice to all the people, my motivation to run for Governor is to break down practiced tribalism, while prioritizing the voice of the people in every county and in every city here at home. We will work on resolving severe issues, reminding us, to find value in a effective Government. After all, the most significant words of the United States Constitution is. "We The People".
News
Wednesday, February 19, 2020 5:36 PM
Don L Rivers at Spokane Talk Radio.
---
Tuesday, February 18, 2020 12:05 PM
Don L Rivers Political Bio
---
Thursday, February 6, 2020 4:52 PM
Donovan Rivers Kbac Juneteenth Celebration 2016 in Kent
Don L Rivers celebrating and embracing cultural awareness.
https://m.youtube.com/watch?v=qLkA438-JWQ&feature=https://m.youtube.com/watch?v=qLkA438-JWQ&feature=youtu.be
---
Sunday, January 19, 2020 4:35 AM
Don L. Rivers marching with students.
"Enough is Enough we have the right to be safe in school."
When the kids call he is coming to listen.
---
Tuesday, November 6, 2018 12:00 AM
Don L Rivers Political Bio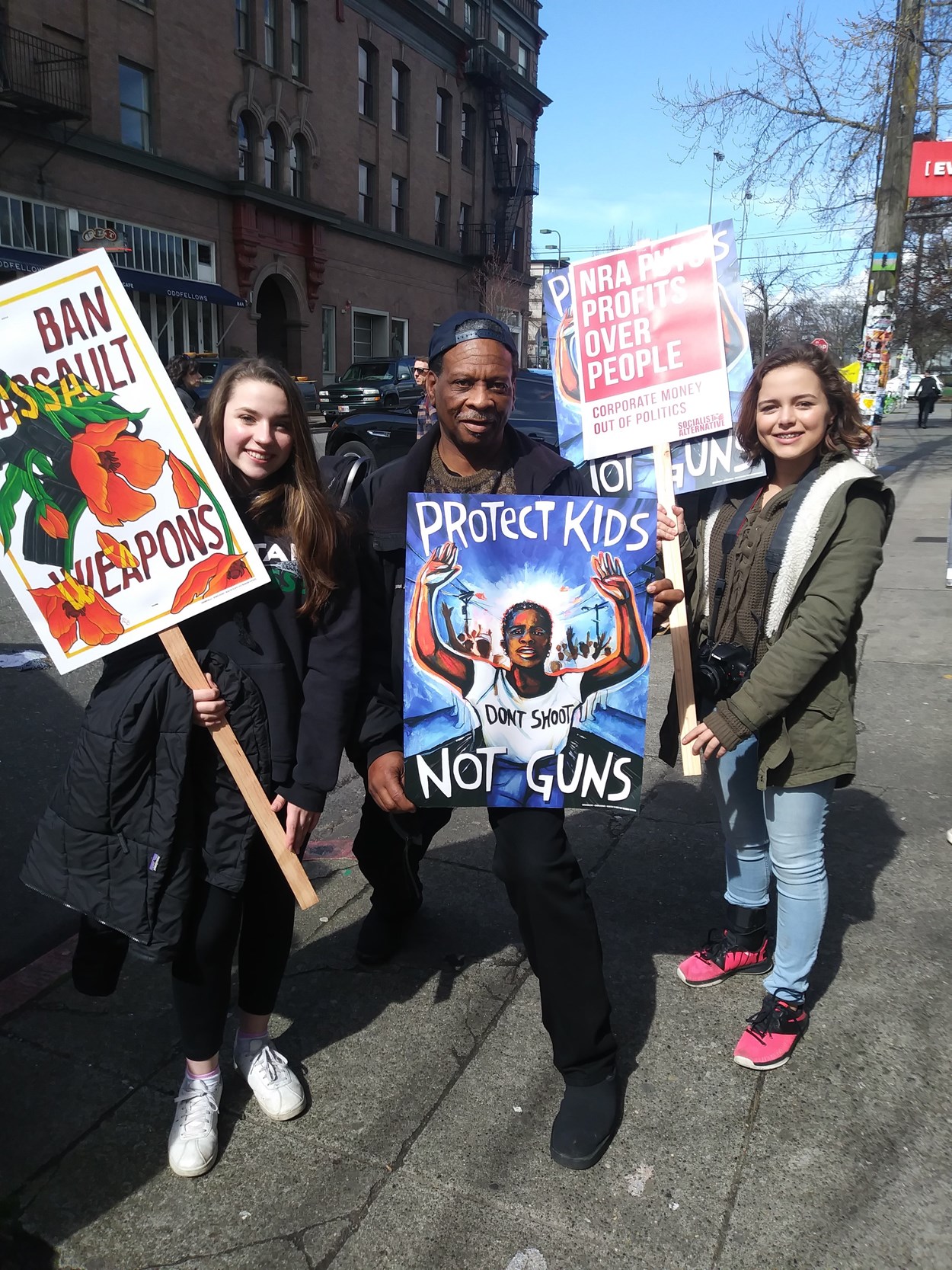 e.